Costs Of Buying Or Renting A Home In The UK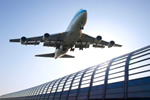 Costs Of Buying Or Renting A Home In The UK
With all property transactions in the UK, either renting or buying, there are legal, administrative and service costs as well as hidden costs to take into consideration. Buying a home is comparatively more expensive than renting but currently, especially in the London region, monthly mortgage payments are cheaper than rental charges on a similar property.
The major cost of buying a home, if its value is over ?150,000, is the government property tax known as stamp duty, levied on a sliding scale of between one and five percent. For homes costing more than ?1 million, the rate is five percent; between ?500,000 and a million it is four per cent; from ?250,000 to ?500,000 the duty is three per cent and for homes costing between ?150,000 and ?250,000 it's one per cent.
Other charges include legal fees for the process, called 'conveyancing', with many local lawyers specialising in the field and charging fixed rates, dependent on their area. The rates can be as low as ?500 or higher than ?1,500, plus VAT (sales tax) charged at 20 per cent. Watch out for hidden charges or extras, especially on the lowest quotes.
Buyers are charged for a homebuyers's survey, a recommended way to check on the condition of the property both outside and inside, although the valuation survey set up by the mortgage company is calculated as part of the mortgage fee, determined by the type of mortgage and the amount borrowed.
The final cost of your move will be a removal company for your household goods and personal effects, if any. Reputable removals companies can be found online, or through the recommendation of your estate agent or lawyer. All loads from a houseful of furniture to a few boxes of personal possessions can be dealt with by experienced personnel, including the packing of delicate or valuable items. Prices vary per load, location and distance.
Charges incurring during the process of renting a property are lower by far, with two months or more advance rent payable, together with a further month's rent as a deposit against damage to the property or its contents during your tenancy.
The deposit is normally returnable if no such damage has occurred. In addition to the agreed rent, you will be liable for Council Tax, based on the value of the property, and will also be responsible for utility bills such as gas, electricity and water rates.