Operations And Logistics Jobs In The UK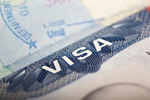 Operations And Logistics Jobs In The UK
Operations and logistics jobs in the UK cover a wide band of occupations from managerial positions in major national and international manufacturing, oil producing and transportation companies to jobs driving London's new fleet of double-decker red buses. Migrants from EU countries have the right to live and work in the UK indefinitely, and are forming an ever larger part of the UK workforce.
In fact, the drivers for the long-awaited new Routemaster public transport buses were recruited directly from Poland, itself an EU country, due to the operating company's inability to recruit suitable British drivers. The situation is similar in most sectors of the operations and logistics category of work, both at lower and higher levels of the pay scale.
Qualifications required for higher level jobs in the industry include a university degree in a relevant subject, with previous experience in the sector in the applicant's home country a distinct advantage, as is a Master's degree for managerial positions. Skilled and highly skilled applicants from non-EU member countries may be able to enter via the intra-company Tier 2 visa route if the employer is a multinational company.
In the past, the majority of migrant workers were those in occupations rated as highly-skilled or skilled, and comprised incomers from non-EU member states as well as from the EU. With the tightening of the cap on the tier and points-based system for non-EU migrants, it may be that more EU member state nationals will be better placed to find legal UK employment in this specific sector.
The competent IT skills in this job sector require a good knowledge of Standard English, both spoken and written, as well as knowledge of popular logistics software. Larger UK manufacturing cities and transportation hubs offer the best chance of finding a suitable job, whatever your skills level, and although working outside London usually means a lower salary, it also means better value for money in housing costs and better schools.
For managerial positions, the ability to communicate successfully in English is crucial, as the job may well involve staff training sessions and motivating the rest of the team as well as negotiating contracts with prospective customers. For migrants with the right qualifications and the means to legally work in the UK, operations and logistics can provide a successful long-term career even if early experience is at entry level as a graduate from a UK university.