Offshore Oil And Gas Jobs In The UK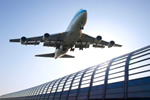 Offshore Oil And Gas Jobs In The UK
A wide range of jobs in the UK's offshore oil and gas industries is available to migrants with experience in the field, with the majority located in the North Sea off the coastline of Scotland and based in major Scottish cities. From workers on the rigs to management positions through production technology, quality assurance, IT, engineering, design and much more, the industry is booming as the need for energy increases worldwide.
Support service providers such as contracts specialists, analysts, geophysicists and environmental specialists can be based anywhere in the UK, although production workers are usually based closer to or on the rigs. Relevant qualifications, previous experience in the field and a good command of written and spoken English are universally required, backed up with verifiable certificates from recognised educational institutions.
The employment sector also provides job opportunities for overseas graduates from recognised UK universities and colleges of further education, offering on-the-job training for successful entry-level applicants. Migrants from EU countries can work and live in the UK without needing permission, but those from countries outside the European Union will need a visa and work permit, together with a confirmed job offer and sponsorship from an employer
An advantage of a job in the UK's offshore oil and gas industry may be foreign travel on a frequent basis in addition to trips to the rigs in the inhospitable North Sea. Many jobs are offered on a contract basis, especially those in the research and development of new finds and the analysing of the environmental risks of drilling at a particular location, while other positions, especially in management, are permanent.
Salaries in the industry are traditionally high, particularly if on-rig work is involved. At present, the government cap on skilled worker numbers from outside the EU is causing protests within the industry as the lack of relevant skills among UK workers is already causing delays in established projects both in exploration and manufacture.
The way around the cap for oil and gas workers from outside the European Union is to seek work with a multinational employer and enter the UK under the Tier 2 intra-company transfer route still permitted by the updated immigration laws. Staff earning ?24,000 and upwards to ?40,000 annually are allowed to stay for up to a year, with those earning ?40,000 and upwards allowed to take permanent jobs.