Management Positions In The UK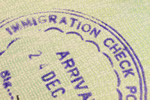 Management Positions In The UK
Due to the changes taking place in the UK Border Agency's lists of required skills, managerial positions are now restricted to specific employment sectors, with those from outside the EI/EEA area and Switzerland due to earn less than the minimum appropriate salary rate as published on the agency's website unable to apply for visas.
Essential industries in which applications for directors and top-level managers are still being considered include the decommission and waste sector of the nuclear industry, the electricity distribution industry, the insurance industry and the heathcare sector. Site and project managers are needed in the electricity distribution industry.
As with all other positions and jobs in the UK, migrants from the EU/EEA member states and Switzerland may arrive to find managerial jobs and stay in the UK without restrictions. A secondary route for those for outside the qualifying regions may be the inter-company transfer scheme eligible for a Tier 2 (General) visa. Others will need a sponsoring firm already offering a position to the applicant.
The full list of categories relating to shortages of skilled staff at professional and managerial levels should be referred to at http://www.ukba.homeoffice.gov.uk/sitecontent/ for further details of shortage occupation titles still valid for visa applications. The list is likely to be amended during 2012 due to continuing efforts by the UK government to reduce the number of migrants arriving from outside the EU/EEA member states and Switzerland.
For arrivals from the permitted regions the best means of searching out a managerial position is via an employment agency specialising in your specific field of expertise. Such agencies can easily be found online or advertising in national media such as the Times, Telegraph and Guardian newspapers, all of which have extensive jobs pages.
An important requirement for higher-level jobs in the UK in addition to references, work experience and degree qualification is a well-written CV in the English language. If your spoken English is of good standard but you have problems with writing the language, it's best to employ a professional to look it over.
During 2011, 25 per cent of all UK businesses reported they were seeking to employ migrants in highly-skilled positions as the pool of UK workers at the same level was unable to supply the right employees for many jobs. Most firms were happy to accept non-EU/EEA applicants in spite of the shrinking government caps on the numbers allowed in under Tier 2 visas and the sponsorship paperwork burden on employers.