Healthcare And Nursing Jobs In The UK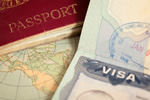 Healthcare And Nursing Jobs In The UK
Jobs in the healthcare profession are favourites with migrants both from EU countries, the UK's former colonies and from outside the European Union. For any healthcare professional migrant to the UK, a thorough familiarity with the English language is important. Doctors, surgeons, nursing and ancillary technical staff will need full qualifications and experience in their respective fields.
For doctors, a degree in Medicine from an educational facility recognised by the GMC (General Medical Council) as well as a specialisation such as surgery is expected. Registration with the GMC is mandatory before doctors from overseas are allowed to practice in the UK, with certificates issued dependent on your country of origin.
Doctors from countries within the European Economic Area must complete an application, together with all documents proving qualifications and experience, and send them to the GMC for examination. Proof of competence in the English language will be required by potential employers.
Doctors from other countries should take the Professional and Linguistic Assessments Board's two-part test, with part one based on theory and part two a practical examination. The combined cost of the test is ?575, and applicants from outside the EEA will also need to obtain an IELTS English language test certificate.
Nurses who wish to work in UK medical facilities will also need a good level of both written and spoken English as well as proven qualifications such as a diploma of higher education or degree in Nursing, plus a specialisation such as paediatrics or adult disabilities. Employers often request NVQ Heath and Social Care qualifications at levels 2 or 3.
NVQ and other added qualifications can be taken via courses at UK colleges of further education and improve the chance of promotion to a higher salaried position. All incoming nurses must register with the Nurse and Midwife Council before they are allowed to practice, at a cost of ?43 per applicant from the EEA and ?76 for non-EEA country nationals.
All workers in the UK who come into contact with children or vulnerable people must submit to a Criminal Records Check to ensure they have no convictions either in the UK or their home countries for abuse of children or vulnerable adults. Employers may cover the fees of ?31 and ?36 respectively. Care assistants will also require a CRC as well as NVQ levels 2 and 3, and registration with the General Social care Register may be required by employers.
Job opportunities across the UK in these fields are found in the National Health Service and the public sector as well as in private hospitals and care homes. Salaries vary according to position, qualifications and experience, with the private sector hospitals, in general, paying more than the NHS. For doctors, work as a General Practitioner (GP) within the community is another option.