Engineering And Construction Jobs In The UK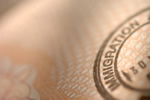 Engineering And Construction Jobs In The UK
UK Border Agency immigration rules are in a state of flux at present, with only highly-skilled non-EU migrants with existing job offers and sponsorship allowed to apply for a visa. Prospective migrants from within the EU may arrive, stay and work in the UK without formal permission. Non-EU personnel with engineering qualifications should check regularly on the Border Agency's website for up-to-date information.
To work in the UK as an engineer, migrant applicants will need an excellent command of the English language and either a degree in civil engineering, a foundation degree or a Higher National Certificate or post-graduate qualification in the field. Foreign graduates in engineering from UK universities are in a good position to find entry-level jobs either with local authorities or speciality companies.
The range of engineering jobs across the UK is wide, as is the range of companies requiring staff, many of which offer in-house graduate training in their specific field. Aerospace, automotive, structural, design, civil, chemical, process, oil and gas as well as structural engineers are required, with graduate salaries at entry-level averaging ?22,000 and top-of-the-line project managers on ?80,000 or more.
For jobs in the construction industry, a Construction Skills Certificate is legally required before work on site can begin. The test costs ?17.50 and can be taken in several languages, including Polish, Punjabi, Russian, Romanian and Lithuanian. The card itself costs ?25.00. Employers will expect qualifications from electricians and plumbers, but not from bricklayers, carpenters or joiners.
For electricians, City and Guilds qualifications are required and plumbers should present City and Guilds Plumbing certificates grades 2 and 3. These qualifications can be obtained through technical colleges or from private colleges. Experience gained through work in the construction industry in your home country will simplify the process.
Due to a shortage of relevant skills in the UK workforce at present, many companies and recruiters in the UK are now visiting northern European Union countries such as Poland and recruiting qualified construction industry staff for permanent positions directly due to the freedom of movement laws in the EU.
Wages for qualified workers with the required CSC card in the construction industry are usually paid by the hour, with ?10.00 upwards the norm on large, long-term contracts, plus paid overtime. The work may be on industrial sites, large housing developments, hospitals or other civic projects and is available in most areas of the UK including Northern Ireland and Scotland.