Public Versus Private Hospitals In The UK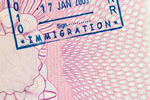 Public Versus Private Hospitals In The UK
The debate comparing public and private hospital services in the UK is hotting up at present due to the effect on the National Health Service (NHS) of the government's austerity measures, which have resulted in understaffing and longer waiting times for appointments, treatments and operations as well as the quality of aftercare and nursing services.
An important difference between the public and private healthcare systems in Britain is that of accommodation. In NHS hospitals, patient accommodation is laid out in wards accommodating up to 20 or more patients, with smaller rooms for two to four beds set close to the ward's nursing station. Also, very few NHS wards are segregated, with male and female patients sharing the facilities.
In private hospitals, the norm is either private rooms with ensuite facilities or, in some cases, two to four-bed rooms as a more economical option. Personal TV's, fridges, comfortable seating and extended visitor hours are further benefits. Many holders of private health insurance have taken on the high monthly costs simply for privacy.
Another major difference is meals, with NHS hospitals committed to a budget often inadequate to provide nourishing special meals for needy patients. The quality of meals varies across the sector from acceptable to unacceptable, especially in regard to the dietary needs of older patients and those with food allergies.
The provision of nursing and auxiliary care also varies widely between the public and private sectors, with much of the public sector cash-strapped at present, leaving vulnerable patients such as the elderly and long-term sick at risk. For some years, the NHS has been relying on both contract or agency nurses and auxiliary staff on a temporary basis who are unfamiliar with specific patient needs.
Surgeons and consultants in the NHS teaching hospitals are experts in their related fields and serve as lecturers as well as diagnosticians and surgeons. Other less centrally-located NHS hospitals may need to bring in a specialist surgeon for complicated operations or diagnoses, giving extended waiting times for urgent treatment such as heart or cancer surgery.
Private hospitals are able to call on specialist surgeons in a similar manner, with most experts in the sector taking on private work in addition to their NHS duties.
Most NHS teaching hospitals use ultra-modern technology both for diagnosis and treatments, but local NHS hospitals may need to refer patients to their nearest teaching hospital for this service.