Costs Of Private Insurance-linked Healthcare In The UK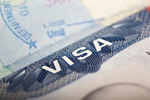 Costs Of Private Insurance-linked Healthcare In The UK
The National Health Services provides heathcare from local doctor level right up to operations and emergency treatments on a free basis to all UK nationals and migrants from countries in the EU, EEA and Switzerland. Additional treatments such as physiotherapy, emergency dental services in hospitals and other therapies of a more alternative nature are also offered.
Private healthcare costs can be covered by heathcare insurance dependent on the age, medical condition and needs of the individual. Healthcare packages are offered, with options as to which services at which level are required, and can involve cover for outpatient treatment, diagnostic procedures, pre- and post-operative care, drug therapies and private accommodation.
Prices for private healthcare policies rise drastically with age, and rarely cover existing conditions. Family plans are available and there are at least three levels of plan, dependent on the estimated cost of each procedure at selected private hospitals or private wings within NHS teaching hospitals. Long-term cancer care is rarely offered.
A number of companies offer private health insurance at varying rates, with some more than doubling their rates once an existing customer reaches the age of 60, notwithstanding their medical record or condition. Others take a more practical approach if the applicant or existing policy-holder is in good health with no existing conditions or previous claims.
Typical costs of procedures include between ?7,500 and ?13,450 for hip replacement, ?5,165 to ?6,238 for a hysterectomy and coronary angioplasty comes in at between ?8,800 and ?14,175. Complicated, life-saving procedures such as open heart surgery will cost more. Costs can be lowered by self-cover up to an agreed threshold or by opting for lower-grade accommodation.
BUPA, AXA, PPP and Standard Life are the main insurers in the sector, with BUPA the most expensive. Top-level coverage for a single, non-smoker, aged 35 and living in London will be around ?1,200 a year or more, with premiums averaging an annual increase of around 15 per cent even if no claims are made. Several companies have upper limit payout caps, thus excluding expensive treatments.
The cost of private health care for those in upper level employment is often picked up by the employer on a group policy basis. For individual applicants, cost comparison online before any company is approached will make sure of the correct policy for your needs. An insurance broker specialising in medical insurance can also be of use for independent, informed advice, although assistance comes at a price.