Universities And Further Education Colleges In The UK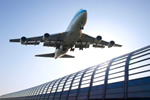 Universities And Further Education Colleges In The UK
Further educational institutions in the UK offer qualifications recognised across the world in a wide variety of subjects, with over 3,000 welcoming international students. Strict criteria apply to both lecturers and the courses themselves, ensuring the quality standards considered the hallmark of the British education system, now being copied worldwide.
UK universities are divided into several sectors, with the academically-excellent and historic university towns of Oxford and Cambridge with their selections of 'colleges' at the top of the ranking lists, followed by London University. Other highly-regarded university centres of further education are Durham, Edinburgh, Lancaster, Bath, York and Exeter, all in the UK's 'top 30 universities' list.
Another option is the number of local universities which started life as technical colleges and were upgraded to university status in the late 20th century. Many have since gained excellent reputations in academic subjects as well as continuing to cover technical courses. Fees are lower in these educational establishments, and most larger towns and cities in the UK are home to at least one.
Due to a recent government initiative, fees for university tuition have risen considerably to around ?9,000 per year for British students, exclusive of living and accommodation costs. Courses for international students, priced according to the course, were already higher than for UK nationals, averaging around ?13,000 a year, with some universities planning increases for 2012 and others not.
Students from EU countries on full-time, three-year degree courses will pay the same as UK nationals, up to ?9,000 per year, although increases in the annual fee may be made in the second and third years of study. Most universities are guaranteeing increases of no more than five per cent or, if total fees are paid in full in advance, three per cent. Living expenses are calculated at an average of ?8,000 to ?9,000 a year.
In general, medical, dental and science-based degree courses are the most expensive for non-EU students, with fees per year ranging as high as ?30,000.
A distance-learning alternative to conventional degree course study is provided by the Open University, although studying outside the campus environment requires self-discipline and the range of courses may be less suitable to students heading into a specific career.
For migrants in the London area, there are a number of American-style colleges offering courses based on US qualifications; however, care should be taken to check whether they are accredited by the UK Ministry of Education, as most are private, profit-making institutions. Non-accredited colleges should be avoided.