Top Schools In London And Major UK Cities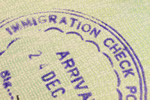 Top Schools In London And Major UK Cities
Annual league tables based on pupils' examination results, as recorded by the examination boards themselves, are published in full each year by the UK media, giving incoming parents searching for the best education for their children an invaluable reference. However, Scotland and Wales have no published league tables.
However, places at the top schools are highly sought after, with state school restrictions including confirmed residence in the school's catchment area. The tables are divided into primary, secondary and sixth-from college sections, with the primary school table based on competency in English and Mathematics. Roman Catholic and Church of England schools across the country are known for their high standards.
London
As a general rule, the top London day schools at all three levels are the fee-paying independent schools. At the primary level, Latymer Preparatory School, Highgate School Junior and Hampstead Hill School are highly ranked, and for secondary education up to the age of 18, Upper Latymer, Haberdashers' Askes, Kingston Grammar, the Lycee Francais, St Paul's and the City of London School are recommended.
Birmingham
The UK's 'Second City', Birmingham is well-supplied with educational institutions of a high standard, including the famous King Edward's Independent School. Single-sex as well as mixed schools can be found, with Sutton Coldfield Grammar School for Girls one of the best single-sex schools. Other rated schools include the Priory School, Woodstock Girls' School and Park View School.
Manchester
For younger children, two church schools in Manchester, St Joseph's RC Primary and St Paul's C of E primary, give excellent results. For secondary schools, St Bede's College, William Hulme's Grammar School, Bnos Yisroel School and the Kassim Darwish Grammar School for Boys are regularly high in the league tables.
Sheffield
Sheffield schools in general lack high rankings in the league tables, with a few notable exceptions such as the Westbourne Junior and Senior School, Sheffield High School giving excellent results and All Saints Catholic High School, Notre Dame High School, Tapton School and King Edward VII School coming in above average.
Bristol
At primary level, Bristol's plethora of church schools score very well, as do Sefton Park Junior School, Bishop Road Primary, Westbury Park Primary and Hotwells Primary. Secondary schools with excellent education records include Colston's School, Redland High School, Clifton High School, the Red Maids' School and Kingswood School.
Leeds
Quarry Mount, Spring Bank, the Holy Family Catholic Primary and Castleton Primary all have higher than average ratings, with Beecroft Primary the best of the bunch. For secondary education the news is not good, with Fulneck School, Woodhouse Grove, Batley Grammar, Silcoats School and Heckmondwyke, Wakefield Girls' High School and Bradford Grammar at the top of an undistinguished tree.
Scotland, Wales and Northern Ireland
Schools in Scotland, Wales and Northern Ireland are governed by individual regulations and do not generally release league tables, although standards of education, especially in Scotland, are traditionally higher than in the UK.