Schools In The UK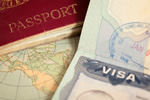 Schools In The UK
The education system in the UK provides for children from kindergarten through to the age of 18, and presents a number of options for migrants arriving with their families. Non-fee paying government-funded state schools are divided into three age brackets; junior from 5 to 11 years, secondary from 11 to 16 years and 6th form colleges from 16 to 18 years for those who wish to continue their formal education at university.
The independent education system is funded by fee-paying parents and delivers a higher standard of academic-based education. Divided into day and boarding schools, examinations and/or interviews are part of the application process. Independent day schools operate at junior level between either 5 to 11 years or 5 to 13 years, with seniors studying from either 11 or 13 to the age of 18. Most students go on to achieve places at UK universities.
Independent boarding schools – confusingly known as 'public schools' – cover the same age groups and are the most expensive option, although excellent results are obtained and boarding facilities can be arranged during holidays as well as term time, useful for parents who travel widely on business or those who wish to place their children before their lifestyle change takes place.
Two compulsory examination tiers measure pupils' achievements; the first, taken at age 16 is the General Certificate of Secondary Education (GSCE), taken in up to 10 chosen subjects. At age 18, the A-Level examination is taken in the pupil's three or more chosen specialist subjects, with the level of pass determining acceptance or rejection from university.
A third option gaining popularity in the UK is the international school, best equipped for children of expats planning a return to their home country in the future. A variety of courses for international qualifications, including US SATs, are offered. International schools are fee-paying, and offer a wide choice of out-of-school activities.
It has to be said that independent and international schools are the best choice for academically above-average children, as they attract the best teachers due to improved in-house educational facilities and smaller classes. State schools vary in competency dependent on their location, and many have very large classes and may employ supply teachers rather than permanent staff.
No matter which sector you are considering for your children, performance tables charting the standardised examination results of all UK schools should be consulted before a decision is made. It should also be remembered that places at state schools with good reputations are hotly contested in their designated area and that only children who live in the school's catchment area are eligible to be offered a place.