Education Costs In The UK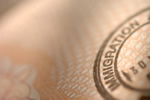 Education Costs In The UK
The cost of education in the UK varies according to the course taken and the level of the educational institution chosen, with a university bachelors or post-graduate degree the most expensive by far. For migrant families with children, state schools provide a free education up to the age of 16, with sixth-form colleges taking over up to 18, although standards vary between regions and boroughs.
The over 2,000 independent day schools in the UK charge upwards of ?11,000 per annum, with the cost of uniforms, extra-curricular activities and extras such as sports equipment and lunches added on. Such schools select their pupils by interview and testing, but also by their parents' ability to pay, although the education offered is of a higher standard than in state schools.
Independent boarding schools in the UK include some of the oldest places of learning in the world, with many distinguished alumni as recommendations, but charge from ?25,000 a year upwards. Academically selective, they use the highly competitive Common Entrance Examination as a benchmark, and extras such as uniforms, etc, are universally expensive.
The university fee structure in the UK was torn apart in 2011 by massive increases in annual fees of as much as 200 per cent, with most UK universities now charging British students ?9000 per year, Overseas students' courses are rated by subject, with medical, science and some arts degrees costing as much as ?30,000 per year for applicants from outside the EU and EU nationals paying the same as British students.
Further and higher education courses in vocational colleges for a duration of between six months and two to three years generally range between ?1,500 and ?6,000 a year, with courses for diplomas, bachelors' degrees and Master's degrees at ?9,000 or more. Accredited courses in the English language run from 10 weeks to six months at an average cost of between ?1,250 for short courses and ?5,000 for longer courses.
Commercial language schools may offer more reasonable rates for group classes, increasing for one-to-one tuition, and are found in most major towns and cities across the UK at a cheaper rate than in London. Language tuition is also available at evening classes sponsored by local authorities in most towns and cities and is a good way to meet people and practise language skills. The IELTS course often required by employers can cost up to ?1,300 for a 12-week course.