Key Cultural Heritage In The UK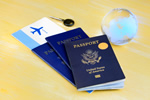 Key Cultural Heritage In The UK
Key cultural heritages in the UK are generally regarded as relating to language, the arts including literature, the monarchy and similar aspects of the long history of the British Isles. Literature is perhaps the most important, from Chaucer's Canterbury Tales through the great Elizabethan playwrights Shakespeare and Marlowe to the poets and novelists of the Georgian era though to the 20th century.
The ancient universities at Oxford and Cambridge contributed vast pools of inter-country knowledge, initially in the common European medieval language of Latin, as well as glorious examples of architecture across the ages. Many famous cultural figures from across Europe were regular visitors to both centres of excellence, boosting the European influence especially in religion, politics and literature.
A strong sense of identity defines the four countries of the United Kingdom, and forms a crucial part of each region's individual cultural heritage. Until comparatively recent times, violent conflicts and wars took place between England and Scotland, with Wales often subject to rebellions and Ireland violently resenting English incursions. Even now, calling a Scottish, Welsh or Irish national English is not the best move.
In England, the monarchy has been central to the country's cultural heritage for over a thousand years. Nowadays, its present incumbents, the House of Windsor, are still highly respected, especially by older citizens. In Wales, the culture revolves around the Welsh language, especially in the north of the country where it is still spoken by many residents.
England's cultural heritage has influenced the culture of its neighbouring British Isles nations throughout most of its history, although such influences may not have been exactly welcome at the time they were introduced and were swiftly diluted by immersement in the indigenous cultures. The UK's cuisine is a good example.
Scottish culture continues to revere the highland clans and the Scottish Gaelic language, although the Scottish Diaspora after the English victory over Bonnie Prince Charlie's armies resulted in mass migration to the New World of America.
Northern Ireland's cultural heritage is as individual as its peoples and is strongly linked to its traditional music and dance forms, heard and seen all over the country.
Because of Ireland's offshore island location, English culture had less effect, especially as the arrival of Scottish crofters in the 16th century deprived most Irish of their fertile agricultural land. Members of the English landed gentry arrived en masse in Georgian times and were made less than welcome, strengthening the Irish sense of nationality and resulting in violent outbreaks.