Legal Services And Costs In The UK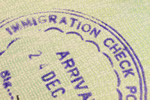 Legal Services And Costs In The UK
Legal services for start-ups, franchises, buying established businesses and all other forms of new business ventures in the UK may involve contractual issues, compliance with EU employment, health and safety, patents issues, trade union, local government and many sectors of company law as well as legal representation should any problems arise.
Given the above, for businesses of all sizes and in all sectors, access to a firm of qualified, competent lawyers is essential. Many UK law firms specialise in company law and other laws related to the running of a business, and are able to form strong relationships with owners of smaller businesses as well as the CEOs of larger companies.
Unless the company is large enough to employ a lawyer on a 'retainer' basis, costs for legal advice and support either in court or in an advisory capacity will be charged on an hourly basis. Rates vary according to location, the status of the law firm and its partners, and to the issue in hand. Basically, the lawyer's first priority is to protect the company.
The UK business owners' association, the Federation of Small Businesses, covers businesses up to the ?300,000 corporation tax limit, and is a valuable source of general information aimed at helping businesses analyse their problems in order to be able to brief their lawyer in a professional manner.
Although the FSB states it does not give legal advice, its guidelines help inexperienced business owners get the best out of their lawyers by giving them the facts of any issue in plain language, important for new business owners from non-English speaking countries.
The Law Society, the UK's highly regarded association for professional lawyers, has law offices specialising in business law all over the United Kingdom under its umbrella. They advise early consultation on all controversial legal matters as well as using a qualified lawyer to check any contract a business owner may be required to sign. Given the minefields within British law, it's good advice.
Commercial law offices charge fixed hourly fees which vary across the UK, beginning at ?250 an hour in the provinces for advice at partner level and escalating to ?700 an hour or higher in most London city commercial law firms.
A number of insurance companies now offer legal assistance and cover expenses to business owners, up to ?100,000 of costs on each claim with no limit to the amount of claims made.