Buying An Established Business In The UK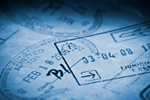 Buying An Established Business In The UK
Buying an existing business is preferable in many ways for those migrants who don't need to get involved in the complication of starting a business from scratch and developing its products and services in an unfamiliar marketplace. Even if your selected company is less than profitable at present, your previous experience and personal strengths my well be able to turn it around.
Advantages include an existing client base, dependent on the length of time the business has been up and running, and assistance and goodwill by the previous owners. The business's formula has been tried and tested, although it may well need immediate improvements to get it back on track. A point to remember is that once you've improved its results, you can always sell it on.
Traditionally those who buy into an established business have less chance of failing than those who opt for a start-up. Even so, there are pitfalls in both sectors. A large investment many be required for the purchase and, in addition, business transfer fees due will include lawyers, accountants and building surveyors.
A thorough investigation of the business and its books is essential, as is getting a measure of the competition, the state of the industry in general and its future prospects, with expert help, particularly in the accountancy field, strongly recommended. A decided advantage is that the business's infrastructure and staff are already established.
Another advantage of buying a business over franchising is the premises are already in place. With the stringent building and planning regulations in the UK, premises for a franchise may well take over a year to build, during which frustrating time the prospective business owner could have been making profits and gaining essential experience.
Business brokers are the best way forward in buying an already established business in the UK. Dealing with every type of registered business, the broker brings together the seller and buyer, hopefully to their mutual advantage. Some are independent, with others working for a brokerage company, and all work on a commission basis, no matter what their employment status.
Their service will be exactly aimed at your stated criteria, saving valuable time, and they will have access to a high number of businesses up for sale in the region and sector of your choice. Brokers are an effective tool if you have a clear mandate as to your preferred business's type, size and location as well as an understanding of your personal strengths and weaknesses.