Immigration Australia - Emigrating To Australia - Information On Emigration Australia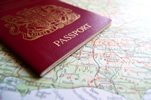 Immigration Australia - Emigrating To Australia - Information On Emigration Australia
If you are migrating to Australia, there are quite a few types of Visas to choose from, and each category has its own set of requirements. Some of the most common Visas for visitors who wish to stay in Australia for an extended period of time are the Student Visa, Business Visa and the Working Holiday visa, but these do not amount to migration.
One may migrate to Australia on a Skilled Work Visa, a Partner Visa, or a Parent Visa. For the Skilled Independent Visa, the application is not dependent on sponsorship; the applicants will be assessed based on their capability to meet the basic criteria and pass certain tests. These applicants will be allowed to live and work in the country without restrictions, and may later be considered for citizenship.
The Australian Partner Visa, meanwhile, is for those who have a spouse or partner who is also planning to come to Australia, or for those who want to go to Australia to marry an Australian. Parents can also go to Australia to join their children. However, this type of visa has limited slots and those who plan to go for this type of visa may have to wait longer. If you want to speed it up, you may apply for the new category, which is Contributory Parent.
Migrating to Australia is actually easier than you may think. In fact, many websites can assess your qualifications for free, so that you can know if you meet the requirements that this country imposes for a would-be immigrant.