Property Agents In Australia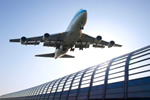 Property Agents In Australia
Buying and selling property in Australia can be an absolute headache, not to mention a financial nightmare if people in the market have no idea what they are doing. This is where the property agents, or realtors, come into affect. Within Australia, there are plenty of different realty companies offering reliable and effective services.
Whether emigrants are looking to purchase, rent, or eventually sell property within Australia, it is recommended that they contact a real estate agent to help settle the confusions that will inevitably take place. Australia is home to a number of reputable real estate companies, including Century 21, Raine and Horne, LJ Hooker, First National, and ReMax Realty. Contacting these agents will put sellers, buyers, or prospective renters onto the right path.
If people cannot find the right real estate agent, then try some of the online websites that provide information on properties, pricings, and the agents operating them. Websites like www.realestate.com.au and www.real-estate-australia.com.au are a small selection available on the web.
There are several reasons why it is better to use the services of property agents in Australia. Firstly, when it comes to paperwork, buying and selling property requires many documents for financial and legal purposes. When using a property agent, the paperwork stage becomes a much smoother process. Realtors also have the best knowledge about the market place. Therefore, clients and customers put trust into their judgments when making decisions on buying and selling. Also, if selling the property, agents will be able to weed out the non-serious buyers and serious buyers, often getting people to place deposits down at the time of inspections.
Nevertheless, there is no law in Australia saying buyers, sellers, or renters have to utilise the services of a property agent to conduct business in this industry. Individuals can look through the internet, newspapers and find property through word of mouth. This is true for both buyers and sellers. Property agents do take the stress out of property sales though, and guide negotiations for the best possible price.
Property agent fees in Australia differ between states, but generally they are set between two percent and 2.5 percent for inner-city properties, and between 2.5 and four percent for outer regions. Queensland does things a little differently. Property agents charge five percent on the first $18,000, then 2.5 percent of the remaining price, plus GST. Either way, it is rare to see agents receiving more than three percent of the total price when operating within Australia's largest cities.