Australia International Removals Services And Shipping Costs To Australia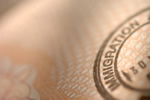 Australia International Removals Services And Shipping Costs To Australia
If you do not plan on taking the quantity of items which would fills a shipping container, the overseas shipping companies can load your possessions into a wooden box which is then put into a shared container. This will be cheaper but may also take longer to reach Australia than a shipping container with only your items in it as depends how quickly the whole container can be filled.
When planning shipping possessions overseas, it is wise to get several quotes (at least three) to ensure you get the best deal and service possible. The overseas moving companies normally can send a representative to your home to look at the possessions being shipped and offer a free quote. It is important to carefully consider what items need to be taken as Australian customs can be strict worth certain things, such as muddy bikes or garden tools. It is also necessary to check the companies are all providing the same service - for example, items to ship, full packing/unpacking and door-to-door.
It is straightforward enough to find a list of companies which offer overseas shipping, as the majority now advertise on the internet. You should check they belong to FIDI (which represents fully qualified professional international moving enterprises) and have FAIM (the quality standard for the international moving industry) accreditation.
The quotes will provide an idea of the amount of shipping container space which will be required. Check what the quote includes - for example, packing, transportation, customs clearance, home delivery in Australia and unpacking. Carefully check the quote, taking note of any extra costs and considering the fact that the cheapest service may not always be the best.
The overwhelming majority of people who set up a new home in Australia decide to transport their possessions by sea. It may be slower than air travel, but it's far more cost effective. There are obvious benefits, however, of shipping certain goods by air. Although it is much pricier, it may provide extra piece of mind to transport valuable possessions such as jewellery, artwork or other sentimental possessions by air as it is quicker and most likely safer
In addition, since air shipments arrive in less time there is less chance that they are lost, stolen or damaged.