Pets Transfer And Quarantine In Australia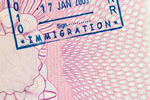 Pets Transfer And Quarantine In Australia
To take cats and dogs to Australia, they need to meet each AQIS – Australian Quarantine and Inspection Service – import conditions before being exported. This is in order to minimise the risk of any exotic diseases being brought into Australia. The country has managed to remain free of many animal-related diseases prominent in other areas of the world. To be eligible to transport your cat or dog, the country you intend to export the animal from must be an AQIS approved country.
The only other pets which can be currently imported into Australia are birds, rabbits and horses. Birds and rabbits are only permitted to be imported from New Zealand, while horses must be from AQIS approved countries. Other pets including fish, hamsters and snakes are not permitted.
Australia boasts a good animal health status and a number of dog and cat diseases are not present in the country. So as to protect this status, dogs and cats must have a period of quarantine upon arrival. This period enables the Australian Department of Agriculture, Fisheries and Forestry (DAFF) to monitor the health of the animal and try to detect any disease concerns before the animal is able to join its owners in Australia.
DAFF runs three animal quarantine stations which are equipped to handle cats and dogs: Sportswood Quarantine Station in Melbourne, Victoria; Eastern Creek Quarantine Station in Sydney, New South Wales; and Byford Quarantine Station in Perth, Western Australia. The period of quarantine can only be undertaken at an animal quarantine station in Australia, while the length of time which a pet has to stay in quarantine can vary depending on the pre-entry preparations involved and the country of export.
Dogs and cats must having been living continuously in the country of export for at least six months prior to export and not be under any quarantine restriction. Within the 12 months before exportation, the animals have to be vaccinated against rabies and all other diseases as well as have a series of blood tests. Owners must apply for an AQIS Import Permit and, upon receipt, contact the relevant quarantine station to make a book for your pet/s.
At the airport, it is likely that the pet will be checked in at the freight terminal, where the AQIS import permit and all other relevant documents will need to be presented. Upon arrival in Australia, AQIS staff will collect the animals from the airport and transport them directly to the particular animal quarantine station. Owners are not permitted to see their pets upon arrival in Australia.
AQIS provides housing, food, water, bedding and care for animals for the duration of their stay. All quarantine costs have to be paid by the owner before the release of the animal. If at any time during the quarantine period the animal requires veterinary assistance, AQIS will contact the owner and arrange a private veterinarian, who will then charge the owner directly.