Proficiency Tests In Australia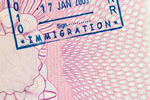 Proficiency Tests In Australia
English is the most widely spoken language in the world, and the world's most common language. This makes it easier for people to 'pick up' and use basic English language skills. Nevertheless, anyone who has learnt English and other languages will say that none is harder to master than that of the English language. The commands for grammar, punctuation, spelling, and speech are predominantly difficult due to the many 'exceptions' that seem to arise.
The difficulty in learning English language can also be a result of a person's native background. For example, French, German, Spanish and Italian nationals would have an easier time learning English than a Japanese or Chinese individual, seeing that many words found in these languages are used in or similar to English words. Unfortunately, languages like Mandarin and Cantonese use sounds and pronunciations that are not found in English, increasing the difficulty.
Modern English actually derived from Latin and many other European languages, not to mention some Hindi and African linguistic roots. It is seen as the world's most dominant language, and grew as the British Empire continued to colonise and expand throughout the world during the better part of the last millennia. Today, English is a requirement for international communication, and certainly an important part of the Australian culture.
Without a grasp of the English language, it is extremely difficult for individuals to successfully apply for a permanent Australian work visa. Part of the points system that applicants need to fulfill requires a specific competency of English. In Australia, the proficiency test that is predominantly used for the immigration points system is the International English Language Test System (IELTS).
This test is the world's most popular proficiency test for English language communication. It comes in four parts; reading, writing, speaking and listening. IELTS is owned and operated by several bodies, including the British Council, IPD, and Cambridge ESOL. Altogether, the proficiency test system operates in more than 130 countries throughout the world.
Australian immigration uses IELTS as the proficiency test standard for visa applicants. The visa points system requires potential emigrants to obtain a level '6' on the IELTS proficiency test in all four categories.
There are several other proficiency tests that can be used to collect English proficiency data. These include the Test of English as a Foreign Language (TOEFL), the New Pearson Test of English (PTE), and the Test of English for International Communication (TOEIC). All these tests use different scoring systems. Nevertheless, it is possible to compare the scores with IELTS, from which a 6.0 is the minimum competency permitted.