Language Schools In Australia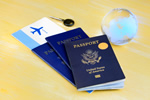 Language Schools In Australia
To gain working visas in Australia, an emigrant must have at least a basic understanding of English conversation. Part of the application process for a work visa is to obtain a score of '6' or higher in each of the four components of the International English Language Testing system, or testing of equivalent standard. However, being able to pass this test doesn't necessarily mean an emigrant's English level is where they want to be when living in Australia. There are several options for people who want to improve their level of English in Australia.
Of course, just living in Australia and being immersed in an English speaking environment will help emigrants improve their grasp of the language. However, this may not be enough. In most capital and major cities around Australia, there are many English schools and English language institutions. These schools are not just designed to accommodate visitors on a student visa. New arrivals into Australia who are not yet at a comfortable English level can find a suitable course to fit their needs.
Most schools are located within tertiary education settings, including universities and TAFE colleges. Nevertheless, there are plenty of independent language schools that offer affordable courses. Below is a short list of schools found in Australia's largest cities.
Sydney
• Sydney College of English – 35, Mountain Street, Sydney
• ELS Universal College of English – Level 1, 17 O'Connell Street, Sydney
• Greenwich College – 3/127 Liverpool Street, Sydney
• Access Language Centre – 72 Mary Street, Sydney
Brisbane
• Language Studies International – 2/93 Edward Street, Brisbane
• Browns English Language School – 1/102-114 Adelaide Street, Brisbane
• Australian Language School – 126 Adelaide Street, Brisbane
• GEOS Queensland College of English – 231 George Street, Brisbane
Melbourne
• Ami Education – 303 Collins Street, Melbourne
• Melbourne Language Centre – 252 Lygon Street, Carlton, Melbourne
• Western English Language School – 46 South Road, Braybrook
Perth
• Perth International College of English – 100 Murray Street, Perth
• Kaplan International – 1325 Hay Street, Perth
• Cambridge International College, 3/297 Hay Street, East Perth
Adelaide
• English College of Adelaide – 118 King William Street, Adelaide
• Intensive English Language Institute – Sturt Drive, Bedford Park
• Cambridge International College – 22-26 Peel Street, Adelaide
Of course, most adult emigrants can learn English mastery through the Adult Migrant English Program. This is a government funded scheme that entitles all emigrants over the age of 18, or under 18 and not attending school, to 510 hours of English language courses. Migrants must enroll for this course within six months of entering Australia, and not begin the course later than one year. Speaking, listening, reading and writing courses are all available. In addition, individuals can choose to study at a time that suits them, such as nights, weekends, or during the day. Other benefits are offered, such as day care services and home tutor programs. There are hundreds of centres around Australia offering the AMEP. Contact the Australian Immigration Department for more information, at www.immi.gov.au.