Medical Insurance Costs In Australia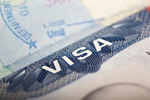 Medical Insurance Costs In Australia
Australia's health system can be seen as a split between the public and private sectors. With the establishment of the Medicare Health Scheme in 1984, plus other significant schemes and policies, like the Pharmaceuticals Benefits Scheme, Australia's health care grew to become one of the best in the world. Over the last two decades, the country has also seen an increase in its private health sector too.
Nowadays, more than 40 percent of Australia's citizens are covered by private health insurance policies. There are many reputable health insurance companies operating within Australia. Small selections of these include Bupa, Medibank Private, and the Health Insurance Fund of Australia. The basic job of the private health care company is to provide financial support for those areas of the health sector not covered by Medicare.
Medibank Private is the largest health insurance company in the country. It is owned and operated by the Australian government as a business enterprise, and currently services more than 3.6 million people. The company had moved to a 'for profit' status in 2009, meaning it is taxed on profits.
Medical insurance coverage costs largely depend on the age and personal needs of the individual. Of course, a younger person with no history of health problems will certainly obtain a cheaper premium than an elderly resident would. However, when looking at averages, medical care generally costs policy holders about $1,000 per year. It is possible to pay most insurance companies fortnightly and monthly installments. Even though the costs are quite expensive, just having covering could save patients many thousands of dollars in an emergency.
Over the past 10 years, the government has attempted to increase the use of private health cover by implementing a range of different schemes. The hope was to make private health insurance more appealing to Australian citizens and residents. One policy that was introduced a decade ago is the Private Health Insurance Rebate. The government now subsidises all premiums provided by health insurers in Australia. If coverage costs an individual $1,000 per year, it is usually already taking into account the 30 percent rebate from the government.
In addition to the government rebate scheme, the Lifetime Health Cover policy was introduced to persuade more people to purchase private health insurance. Policy holders before the age of 30 are not affected by this policy, but holders who purchase for the first time after 30 will be made to pay a loading of two percent. Finally, a tax levy for high income earners came into effect, increasing income tax rates by one percent for those earning high income salaries without proper health insurance coverage.