Healthcare Services In Australia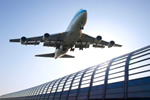 Healthcare Services In Australia
Australia has one of the best health care services in the world. Unlike some countries, it is possible for someone to walk into a public hospital, receive treatment for an ailment, and walk out again without having to pay a cent. Even though there are several national health policies in place throughout the country, the operation of health care services is controlled by the state government.
National health policies
Two of the most important health care policies implemented by the Australian Federal Government include Medicare and the Pharmaceuticals Benefits Scheme. Beginning in 1984, the Medicare policy was put in place to allow better access of standard health care to all citizens of the country.
Of course, the policy wasn't free, even though public health care now was. Medicare is actually taken out as a tax levy. An average of 1.5 percent of income tax is set aside for the Medicare policy, although low-income earners are taxed lower than middle income earners, while high-income earners pay 2.5 percent if they don't have private health insurance. However, this is only a small part of the Medicare fund from the annual budget.
Under Medicare, most treatment and operations within public hospitals are paid for by the government. However, specialised services are only subsidised to 75 percent, and 85 percent for general practitioner fees. Bulk billing is a way Medicare pays for a patient's bills. Also, patients can pay out of pocket first, then get reimbursed at a Medicare centre.
The Pharmaceutical Benefits Scheme is another program designed to alleviate costs of medical items. Medicines are subsidised by the government, making them more accessible to all patients in need. Altogether, the government of Australia spends just under 10 percent of the annual budget on health care services.
In addition to the Medicare and PBS, the federal government also provides other policies to benefit Australian citizens and residents of the country, such as the National Immunisation Program, the Organ Donor Registry, and the Therapeutic Goods Administration.
State health policies
In addition to the national policies, the state governments are responsible for operating the many public hospitals. Governments have incorporated several important schemes that aim to benefit patients, including the breast cancer screening establishments, or free dental health policies throughout state-owned schools.
Private health cover
Even though there are two distinct divisions in Australia's health system, the public and private health care services are still the envy of many countries around the globe. The Australian government encourages locals to purchase private health care, which is provided by a plethora of different insurance companies, including Bupa and Medibank Private. This is to cover costs of bills not subsidised by the Medicare system. Also, this is to allow more space for public hospital patients, as overcrowding in hospitals can lead to significant problems.
The government encourages the purchase of private health insurance through several initiatives. Some of these include rebates on private health insurance premiums and increased levies on non-private insurance, high-income earners' income taxes.