Schools In Australia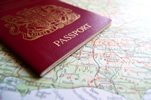 Schools In Australia
The education system in Australia is viewed as one of the finest in the world and school teachers in the country are well qualified and respected on an international level. The system aims to provide all pupils, regardless of gender, religion or race, the knowledge and skills required to excel in later life.
Schools in Australia encourage parents to get involved and actively assist the immigration process by helping people who have just arrived in the country settle in their new location. For families who are looking into Australian immigration and have children or teenagers, it can be nice to know that support is available.
In Australia, the responsibility for education is split between the Commonwealth and State/Territory governments, with both levels of government providing funding. Generally, policies governing pre-primary and secondary education in Australia are implemented by the State and Territory governments, although in New South Wales, Victoria and South Australia they are often run by private organisations, local councils or community groups.
Pre-school children can attend a kindergarten from the age of three to between the ages of five and six, at which time the move on to primary school. Kindergartens which cater to three and four-year-olds are often joined on to child care centres, while others are run by state or private primary schools. There is normally a fee for a child to attend kindergarten.
Children start primary school between the ages of five and six. For example, in Victoria, a child must turn five by 30 April in the year that they start school. There are both private and state primary schools. There are no fees for state primary schools, although parents must pay for uniforms, stationary, books, sporting activities and excursions. Private schools, however, do receive government funding although parents also have to pay fees which vary considerably from school to school.
Most primary school education is for six years but some states, such as Victoria, offer a preparatory year meaning children can attend for seven years.
Students usually move to secondary school after finishing primary school and are normally between the ages of 11 and 13. Secondary school runs from Year 7 to Year 12, with results achieved in Year 12 examinations dictating what university or higher learning establishment a student will attend and what course he/she will take. There are again both state and private secondary schools, with some being co-educational and others single sex.
To enrol children into an Australian school, the school must be contacted in person or by telephone. Applicants must take their entry or visa documents, proof of birth date and any other papers which relate to previous education such as school reports. Applicants might also be required to show immunisation documents.