Courses And Vocational In Australia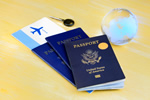 Courses And Vocational In Australia
Technical courses in Australia are offered by TAFE (a government institute) or by private organisations. Technical and Further Education institutions are found all over the country. Each state has control over its own TAFE and an enormous variety of technical and trade courses are offered.
After completing high school, many students in Australia do a technical course rather than going to university as they need a minimum of a technical qualification to get a job with prospects. TAFE is not the only organisation which offers technical courses and a large number of academies and private technical institutions also offer excellent quality courses.
Many courses which are offered at one particular TAFE differ from those offered at another institution, as each one could specialise in different areas. An example would be if a student was planning to enrol in a course to be a veterinary assistant, he or she may find that this course is not available at a TAFE in a big city and, instead, have to go to an institution in a more rural area to take the course. So you may not always be able to study in your preferred city as your course of choice may not be available there.
An advantage of studying a vocational course is that is that a number of courses have agreements with universities around the country. This means that upon completion of a diploma course, you could be accepted into a university without having to sit any tests or exams and advance straight to the second year.
Technical courses involve more practical work, and those taking them get a lot of direct contact with the industry and work experience. It is common to be offered a job placement for work experience within a company, which could lead to future job offers. It also will ensure you acquire valuable job knowledge in your particular field. Many of the courses offered are related to jobs which are in high demand, which is another factor likely to be of benefit when you complete the course. Meanwhile, a financial advantage of taking a vocational or technical course is that it is possible to pay each semester.
The courses are split into five categories: Certificates I to IV and Diploma level.
Certificate level 1 sees students study basic areas of the course, while level 2 moves on to slightly harder concepts. At level 3 the study becomes more in-depth, then level 4 is the highest level of certificate. The length of course can vary from three months to a full year. Some Certificate IV courses include Certificate I, II and III units of competency within their courses, while others have a separate structure. However, all courses are validated so as you can continue on to a diploma course.
In general, studying for a diploma take anything from one to two years and they offer the equivalent (or just less) of the knowledge needed to take a university degree. The majority of study at diploma level can be used as credits for entering university, although it is important to check if the university and technical college have agreements for this. Roughly 70 per cent of jobs in the country come from diploma courses; the majority of which are through trade certificates such as builders, carpenters, chefs, hair dressing, painters, plumbers and so on.