Costs Of Education In Australia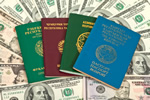 Costs Of Education In Australia
Government/public/state schools
Government schools in Australia are run by the government of their respective state or territory. Technically education is free, although schools do ask for a voluntary contribution fee from parents. In addition, extracurricular activities such as school camps and excursions require extra voluntary funding.
Government high schools are either open or selective. Those which are open accept all students from their particular defined catchment areas. Selective schools have wider catchment areas and are regarded as more prestigious. They will only offer places to the best performers in the selective High Schools Test taken by students in Year 6.
In general, the voluntary primary school fees range between $70 and $300 per year, while the voluntary high school fees range between $250 and $800 per year.
Private schools
Private schools do receive government funding, although it costs a lot more to send a child to a private school than it does a government school. Private schools have a prestigious reputation for their academic results, facilities, school grounds and sporting options and are considered among the country's best schools. Some private schools are coeducational, but most are single sex.
Fees for primary schools range between $2000 and $2500 per year, which high school fees tend to range between $12,000 and $20,000 per year. They are also competitively priced when compared with schools in other well-developed countries such as the UK, the US and Japan.
Boarding schools
There are roughly 170 boarding schools in Australia, most of which are private schools. Often the schools are called semi-boarding schools as they take in boarders and day students, while boarders also often go home at weekends. Generally there is an annual fee of between $30,000 and $40,000 to send your child to a boarding school.
Universities
To study an undergraduate course costs between $10,000 and $16,500 per year, while a graduate course can range between $11,000 and $18,500 per year. However, the majority of students are Commonwealth supported, meaning they only need to pay part of the tuition fee, 'the student contribution', while the balance is paid by the Commonwealth. Students can then defer their contribution payment as a Higher Education Loan Programme (HELP) loan. Citizens of Australia and permanent residents (with some limitations) can obtain interest free loans under the HELP programme. In addition, some qualified students could be entitled to austerity or Youth Allowance payments to assist them financially, while further assistance is available for those with scholarships.
Vocational Education and Training (VET)
Vocational education and training in Australia is normally post secondary and provided by the Vocation Education and Training (VET) system via registered training organisations. Both private and public providers are encompassed in the system in a nationwide training framework. To enrol in a VET programme should cost between $580 and $1200 per year.