Key Cultural Heritage In Australia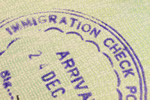 Key Cultural Heritage In Australia
Australia may be a relatively young country compared to many of the Asian and European nations around the globe. However, there are so many wondrous cultural heritage sites and landmarks that display articles, tell stories and radiate historical information. As a result, Australia has placed a conservation emphasis upon these locations, hoping to preserve the fascinating highlights of these all important attractions.
The cultural heritage sites within Australia are split into several categories, including the World Heritage listings, National Heritage listings, and Indigenous Cultural Heritage listings. There are so many magnificent places to explore that are part of the cultural heritage lists of the country.
Historic sites:
Australian Convict Sites – convict sites are located throughout Australia, although some are more famous and more historically preserved than others. Port Arthur Historical Site, Former Fremantle Prison, Brickendon Estate and the Hyde Park Barracks are among the most visited in the country.
Old Government Houses – The first government house to be built only a few months after British settlement is found at the Sydney Museum, and Old Parliament House, in Canberra, welcomes thousands of tourists each year.
Royal Exhibition Building – located in Melbourne, the Royal Exhibition Building is a symbol of Melbourne's historical prominence. It was the host of Australia's first world expo (and first international event). Still stands proudly today.
Indigenous sites:
Budj Bim National Heritage landscape – this area of southwestern Victorian is believed to have been used thousands of years ago be indigenous tribes, fishing for local eels was popular. It is a significant aquaculture site of Australia.
Kakadu National Park – Kakadu may be famous for its wildlife, but dozens of local indigenous tribes call this place home too. Some of the world's most spectacular cave paintings and indigenous art work can be found within the Kakadu.
Uluru – Kata Tjuta National Park – formerly known as Ayers Rock, Uluru is now a sacred indigenous-owned landmark holding extreme importance within local tribes. Aboriginal communities in the area don't condone the climbing of Uluru. The Kata Tjutas are only a short distance from the monolith.
Ngurrabullgan – known by European Australians as Mount Mulligan, the Ngurrabullgan table top mountain is a very sacred place for indigenous populations. As a matter of fact, most indigenous are scared to go near this area for its significant sacredness.
Natural sites:
Fraser Island – this is the world's largest sand island and an important natural and economical landmark for the state of Queensland. Its pristine natural environment is unsurpassed in the land down under.
Great Barrier Reef – over 2000kms of beautiful clear coral cays and reef systems, stretching down the east coast of Australia, is the Great Barrier Reef. This large part of Australia welcomes millions of international and domestic tourists each year.
Greater Blue Mountains – a short drive west of Sydney is all that's required to experience the mystical Blue Mountains. Plenty of natural settings, with numerous indigenous sites scattered throughout its bounds, is what awaits visitors to the Blue Mountains.
Australian Alps Nature Reserves – the Australian Alps is home to so many fantastic cultural and natural heritage sites, including Baw Baw National Park and Kosciuszko National Park.