Opening A Business In Australia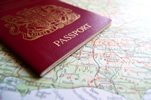 Opening A Business In Australia
Immigrants applying for a business visa are generally looking to start up or buy a business in Australia, or invest in the country.
Working for oneself is a dream of many people and is often viewed as among the most rewarding ways to earn a living. The idea of beginning a new life in a beautiful country such as Australia also motivates a large number of migrants to consider this potentially lucrative option each year. For those considering starting up a business in Australia, there are a number of options available.
One of the main ways of being able to enter the country with a view to starting up a business is to become a State/Territory Sponsored Business Owner. The people who are eligible to apply for this are business people who have had an ownership interest in a firm that for two out of the past four years had a turnover of a minimum of $300,000. If your application is successful, you will be granted a four year provisional visa which can lead on to permanent residency.
Applicants must also be below the age of 55. They need to be able to prove that they have a minimum of four years' successful experience in a senior management position in a business or businesses where they had held an ownership interest. They must show that their personal and business assets have a total net value of at least $250,000 and that they have sufficient assets to finance a new venture as well as support themselves whilst establishing the business. They must also demonstrate that they have thoroughly researched the market and need to submit a decent business plan. In addition, they must have received confirmation of sponsorship from a State or Territory government's appropriate regional authority.
Applicants must be able to demonstrate they have a realistic and genuine commitment after entry to the country to establish the new business, maintain a significant ownership interest and be involved in the business's day-to-day management.
The business proposal must be able to demonstrate what benefits it can offer Australia. After the business has been established successfully, it is possible to apply for a permanent visa. Business migration requires highly specialised advice and detailed research, while the rules and regulations relating to the proposals can change quite regularly.
Those entering Australia with the documents for opening a business may be permitted to bring their spouse and dependent children on the same visa class. Family members must satisfy the country's health and character criteria.