Buying A Business In Australia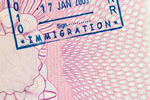 Buying A Business In Australia
Moving to Australia and buying a new business isn't as difficult as it once was. The country attracts a large number of new business buyers every year. As with running any business there are certain rules and hardships involved, but the potential and rewards can be great. There is generally a process of steps which should be followed to make the transition to Australia as seamless as possible.
When considering buying a business in Australia it is necessary to apply for and be granted a visa. In addition to general visas there are various business class visa options. The business class visas assess each individual applicant's business history, financial background and assets among other attributes.
The Australian Business Owner (Provisional) visa is available to successful business owners under the age of 45, or those under the age of 55 if they are eligible for the State/Territory Sponsored Business Owner (Provisional) visa. Applicants must submit their visa application along with their business proposal as well as demonstrate they have the required assets to settle in the country. This visa is valid for four years and enables the holder to own or part-own an Australian business.
One of the first things you must do is choose the kind of business you're looking to buy. Put a five-year plan in place to enable you to project earnings, draw up strategies and plan ahead. It is also a good idea consider what other businesses there are in the area you're looking to purchase in as your idea may not be as successful if there are a large number of competitors.
The next step is to find a business for sale. This can be done by looking online for businesses for sale in the area you wish to relocate to. From here you must go through a lawyer or a broker. It is important to hire a professional to draw up the sale as going through a private owner may lead to transactions which don't have all the required legal paperwork.
When buying a business in Australia, a financial plan must be in place. There are a number of resources which can be used in Australia, including The Council of Small Business Organisations of Australia and the Small Enterprise Association. These resources can assist you in acquiring licenses and gathering the required paperwork for purchasing a business.
There must be proof that the project is funded adequately. If the business needs to be financed, fill out the necessary forms to obtain a loan. This can also be done through a broker or a lawyer. Finally, bank statements, your asset declaration and liability declaration, a credit score and the amount of money you need to finance the business must be handed to the Australian authorities.