Privileges For Different Nationalities To Enter Canada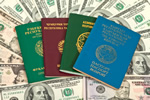 Privileges For Different Nationalities To Enter Canada
Canada offers a visa waiver program for travellers from nations who have a reciprocal relationship with Canada and are coming for short-term leisure or business purposes only. This free visa is given upon arrival by air, land or sea and is valid for a stay of six months.
Citizens of the following countries are covered under the visa waiver program:
• Andorra, Antigua and Barbuda, Australia, Austria, Bahamas, Barbados, Belgium, Botswana, Brunei, Croatia, Cyprus, Denmark, Estonia, Finland, France, Germany, Greece, Hungary, Iceland, Ireland, Israel (National Passport holders only), Italy, Japan, Korea (Republic of), Latvia (Republic of), Lithuania, Liechtenstein, Luxembourg, Malta, Monaco, Namibia, Netherlands, New Zealand, Norway, Papua New Guinea, Poland, Portugal, St. Kitts and Nevis, St. Lucia, St. Vincent, San Marino, Singapore, Slovakia, Solomon Islands, Spain, Swaziland, Sweden, Slovenia, Switzerland, United States, and Western Samoa
• United States permanent residents who possess their alien registration card (green card), passport or driving license from a US state
• British citizens as well as British Overseas Citizens who are eligible for re-admission to the United Kingdom
• Citizens of the world's British dependent territories who get their citizenship by birth, descent, naturalization or registration in a British dependent territory such as Anguilla, Bermuda, British Virgin Islands, Cayman Islands, Falkland Islands, Gibraltar, Montserrat, Pitcairn, St. Helena or the Turks and Caicos Islands
Travellers from the following nations must get a visa in advance before arriving in Canada. This long list of countries can be viewed on the Canadian Immigration website: http://www.cic.gc.ca/english/visit/visas.asp.
For any of the tourist visas, all visitors must meet certain criteria, such as:
• Show sufficient funds to support yourself and dependents during your stay
• Have no criminal record
• Do not pose a risk to Canadian security
• Do not intend to look for or take any employment
• You may also be asked to take a medical examination
If you are from one of the countries that requires a visa application in advance, there are three different options for the standard Canadian tourist visa. A single entry is the cheapest, and does not allow you to leave the country and re-enter under the same visa. You can, however, apply for an extension of the visa as long as you apply at least 30 days before it expires.
A multiple entry tourist visa allows you to come and go from Canada during the six-month period of your visa. This option costs more but is ideal for travellers planning to enter America and return to Canada. The third category is the transit visa for travellers who only intend to enter Canada for no more than 48 hours while en route to another country. The transit visa is good for someone who wants to sightsee in the city where they land before continuing on with their flight.