Popular Cities In Canada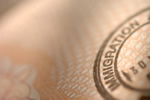 Popular Cities In Canada
Unlike America to the south, there are only a handful of major cities in Canada. There is basically one big metropolitan centre in each of the seven provinces, supported by dozens of smaller towns and rural hamlets. Besides a handful of popular resort towns like Revelstoke or Nelson, most people gravitate towards the larger cities for their livelihood.
Toronto is the country's biggest city and arguably its most cosmopolitan. Sitting just across the Great Lakes from America, it is indeed the most Americanised of Canada's cities. With 200 or so ethnic groups living here, Toronto offers the country's best scene in terms of diversity and energy.
From the art galleries in West Queen West to easy access to nature in the Toronto Islands, there is a great mix of things to do in this city. The CN Tower boasts superb views from its observation deck and the city's quaint red streetcars known as Red Rockets can get you between neighbourhoods in style.
On the other side of the country, Vancouver reigns supreme. This incredibly scenic city is Canada's second-largest, offering just as much in terms of ethnic diversity and cool urban amenities as Toronto. Vancouver often wins plaudits for its eco-friendly attitudes and devotion to integrating nature with its urban landscape.
The thriving Asian communities in Vancouver make this a top spot for emigrants from the East, but in reality this hip city attracts young people from every subgenre because of the tangible energy it exudes. If there's one place in Canada where things feel exciting, it's Vancouver.
Just across the water from Vancouver is the island of Victoria. Its main city, Victoria, is a lovely little place just big enough to get lost in for a few days but never overwhelming in the way a major city can be. On the east coast, Halifax enjoys the same kind of scene. Compact and full of historic character, this is by far the best city in Nova Scotia.
In Alberta province, Calgary is the main city. Known for its oil men and cowboys, this interesting city puts its western-style society on full display. With the Rocky Mountains right next door, it's a popular spot right now with one of Canada's strongest economies thanks to the oil trade.
Quebec City and Montreal are also amazing cities if you want to experience the unique French culture that coexists within Canada. While Quebec City simply oozes historic European flavour, Montreal is also a lot of fun for its mix of entertainment, restaurants and Frenchified local atmosphere.