Local Activities In Canada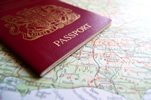 Local Activities In Canada
Canada is a massive country and really quite unpopulated outside of the main urban centres of Toronto, Alberta and Vancouver. Its natural beauty is exceptional, and Canadians are generally big fans of outdoor recreation and sport, so it's not uncommon to see people out and about even in the middle of winter.
With more than three dozen national parks to choose from, it's never too hard to find a quiet place to spend the day or the weekend getting back in touch with nature. From camping to biking, hiking or fishing the great outdoors is always within a couple of hours of every Canadian town.
Canadians enjoy fishing, boating and other water sports during the brief summer months when the weather is warm enough to enjoy the millions of lakes that dot the country. Banff and Jasper National Parks offer miles of extraordinary trails to hike or mountain bike.
Winter finds the locals out ice fishing, ice skating, cross country skiing and snowmobiling. There is rarely a downtime when it comes to outdoor recreation. In British Columbia, one of the world's top ski resorts, Whistler-Blackcomb, attracts skiers and snowboarders from around the globe who want to try the endless terrain. Lake Louise Ski Resort in Banff National Park is another scenic beauty for skiing.
But there are plenty of activities to do that don't involve tramping off into the woods. Depending on the city you're in, there are always special festivals and cultural events scheduled throughout the summer months. From beer festivals to music, food or history, Toronto, Quebec and Vancouver offer visitors lots of fun and interesting ways to spend a day.
The Quebec Winter Carnival is the world's biggest winter celebration and well worth planning a trip around. Each January the city immerses itself in outdoor activities, night parades, concerts and other fun cultural events. If western culture is your thing, don't miss the Calgary Stampede each year in Alberta province. From the million-dollar-purse rodeo to chuckwagon races and other western-flavoured activities, it's one of the country's most popular events.
Vancouver offers visitors plenty to do right in the city itself. Stanley Park covers more than 1,000 acres right in the heart of the city. Its 8km seaside pedestrian path is ideal for bike rides and walks. Within the park are several other attractions like the miniature railway, the Vancouver Aquarium, a heated seaside swimming pool and beaches.
Fans of rail travel will want to plan a few days on one of Canada's scenic routes like the Snow Train to Jasper. This line runs from Toronto all the way to Vancouver, passing through Winnipeg and Edmonton before traversing the Canadian Rockies for one of the most scenic train rides in North America. Smaller sections of the line are easily arranged, but don't miss the section that cuts through the Rockies.