Getting Around – Transport In Canada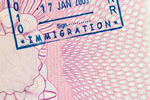 Getting Around – Transport In Canada
Canada is a huge country. Travelling by land from one coast to the other can take up to three or four days by car which is why most people fly when they need to move between the different provinces. Of course, there is also a wonderful rail system if time is on your side and the highway network is excellent for car travel.
But it's hard to beat a domestic flight if you don't feel like slogging along for hours on end staring at the same flat scenery of Canada's interior. In recent years, the country has been enjoying a revival in regional air travel, giving people a decent selection of flights to most of the major cities in Canada.
Once the air travel sector was deregulated a few years ago a handful of no-frills carriers emerged to fill a gaping void in the travel scene. Airlines like WestJet provide very affordable and comfortable flights within and between provinces. Most of these new low-cost carriers sell their seats mainly through the internet which helps keep their fares low. For most long-distance routes, an air ticket is now cheaper than taking the bus or train.
The government-owned VIA Rail is a great alternative to flying, though. The trains are modern and offer travellers the choice of sleeper cars, roomettes and parlor coaches for food and drinks. Nearly all of Canada's cities are connected by the train. The only downside to train travel is that the service is not as frequent as many people would like, especially in the western regions of the country. A long journey may require a layover in Alberta or Saskatchewan, but if you have the time the scenery is quite impressive.
Canada also has a reliable long-distance coach network known as Greyhound Canada that runs to literally every town in the country. While this bus company is related to its American counterpart of the same name, the service in Canada is noticeably better. The buses are cleaner and newer, they run on time and the bus stations are better maintained than those in the US. For cheap land travel, the bus is the only alternative to driving yourself.
But most Canadians own cars and will usually drive if the distance is less than a day or two away. The highways and rural roads of Canada are in excellent condition, well-signed and easy to navigate. There are good amenities along most major routes for gas, food and hotels every hour or so.