Property Agents In Canada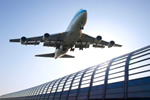 Property Agents In Canada
It's common in Canada to enlist the help of a real estate agent when trying to buy or sell property. Most property agents in Canada are self-employed and work with each seller to establish a commission unique to that piece of property. The buyer can purchase real estate using any property agent they choose, regardless of whether the agent was the one who originally listed the home.
Usually there are two realtors involved in a property sale. One represents the buyer and the other the seller. The commission from the sale is then divided between the two realtors, but this commission never comes out of the buyer's pocket. It is always paid by the seller.
Most realtors negotiate a commission between 3 and 7 per cent of the market value of the property. Often the real estate agent will charge 7 per cent on the first C$100,000 of the final sale price and 3 per cent on the remaining amount. This commission includes the GST of 5 per cent for all new homes.
The first step in buying any property in Canada is to choose your realtor. There are a few major nationwide real estate firms that have offices throughout the country such as Century 21 Canada and Royal LePage. There are even more small independent real estate agents who stick to one town or area and know it well. There is really no advantage to using a nationwide real estate chain, except for the fact that their realtors are probably well-trained and have conducted many property transactions before.
Often, a local realtor can offer a more personalised and friendly experience because they live in the area themselves and occasionally even have intimate knowledge of the properties or the owners. Your realtor will show you any property you wish to inspect and usually compiles a list of homes suitable for your budget and preferences.
When you find a property you want to buy, the realtor will make an offer in writing to the seller. If that is accepted, you will place a small deposit that gives you the exclusive right to purchase that property. Once you sign this contract it is legally binding. If you change your mind you might lose your deposit.
Common clauses in these contracts state that the offer only stands following a building inspection and on the condition that the buyer can meet the financial obligation. Often, the buyer and seller will negotiate a few times before a final sale price is agreed upon. The only thing the buyer really needs to arrange is the financing. The realtor handles all the paperwork and red tape.