Shipping And International Removals In Canada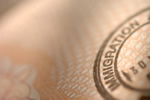 Shipping And International Removals In Canada
Perhaps the biggest task when emigrating to Canada is moving your entire house across the world. Most people moving permanently to a new country want to bring most of their possessions with them. This is not a difficult task but the logistics involved are best left to the experts like an international shipping company.
While certainly not cheap, a reputable international removal and shipping firm can handle every step in the process from packing boxes at your home to dealing with the Canadian customs officers at the port of call upon arrival. They organise all the transport from point A to point B, which is a major logistical endeavor involving land and sea transport.
Best of all, an international moving firm will also handle all the red tape and documentation required to legally import all your personal and household goods into Canada. Together, staff from the firm will ensure that everything is by the books, so that you'll have no delays when your goods arrive in Canada. Using one company for the entire process is the best way to go, as they will have connections at the starting point as well as the arrival point.
What you want to avoid at all costs is demurrage, which is basically rental space at the Canadian port of call to hold all your goods if customs decides something is wrong with your paperwork. This can be incredibly costly, which is why it's essential to hire a qualified and experienced moving company.
Canada has its own list of restricted items that cannot be imported into the country. Other things can be brought in but are subject to import tariffs. Everything you bring into Canada must be listed with a description and value. This list is what customs will use to check your shipment. The packing list must be in English or French, and all electronic items must also include their serial numbers, make and model.
New emigrants are allowed to import one shipment of household items and personal items without any tax as long as all of the items have been used for at least one year. This is a one-time deal, so you should import everything from your home country in a single shipment. This includes motor vehicles, which need to have the proof of ownership, registration from your home country and insurance. A good source of information on Canadian import rules and requirements can be found here: http://www.iamovers.org/new%20images/member/shippers/canada.pdf.