International Moving And Shipping In Canada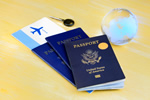 International Moving And Shipping In Canada
One of the most stressful and daunting parts of moving to Canada from another country is the actual process of moving your household possessions. Canadian customs officials ensure that you cannot simply import whatever you want into their country so there is a lot research involved when arranging this major move.
The best investment you can make when relocating to Canada is to hire a reputable international moving and shipping company to handle all the logistics of moving house. From transportation logistics to the paperwork involved with the government, there is a lot involved with an international move when you are not a citizen of that country. A good international shipping firm will take care of everything.
Transportation is the first issue to overcome. Not only do you need a truck to haul your goods from your old house to the coast, but also a ship to carry it across the sea to Canada. The right shipping company can arrange all the legs of the journey, from old home to new home. It doesn't come cheap, so plan to budget several thousand dollars to move house.
Most people relocating their entire home and family to Canada use ship freight for the job. While ships take much longer to reach their destination they are significantly cheaper than using air freight because ships charge by the volume of space used not the weight. If you have very few possessions then it makes sense to pay for air freight using an international courier like DHL or Federal Express.
A good shipping company will also manage the daunting paperwork involved with importing a shipping container full of household and personal goods. Newly arriving emigrants are allowed to import one shipment of goods without incurring any special import tax as long as everything being shipped is used and at least one year old. There are some things Canada simply won't let you import such as firearms and endangered animals, but your shipping firm will have all the answers.
You can save a fair amount of money by boxing and packing up your items yourself. If you do this, be sure and keep a detailed list of every item in each box along with a value for each thing. Canadian customs will need to see this detailed list, and if you can't provide one it will cause a massive delay in the movement. Also be sure you have insurance for the shipment, especially if you ship by sea. This small extra charge will be well worth it if anything amiss happens on the high seas.