Schooling In Canada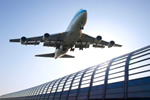 Schooling In Canada
If you live in Canada and have children over the age of six, they are required by law to attend school. Residents in Canada have a choice between the free public school system and a number of elite private schools that charge tuition. Children in Canada typically begin primary school around age six and continue until they are 18 years old and graduate from high school with a diploma.
While the Canadian federal government provides a guideline for education standards throughout the country, each of the seven provinces tailors this to meet their own system of public education. In general, the quality of public schools in Canada is very good. Teachers are valued members of society, are paid relatively well and tend to keep their jobs throughout the duration of their teaching career.
Residents will find at least one primary and secondary public school in every town in the country. Depending on the local population, there will likely be several schools in your city, and which one your child will attend depends on where your home is. All of the costs of attending public school in Canada are covered by the government. Funding mainly comes from provincial income tax payments supplemented by government subsidies.
Primary school in Canada runs from grade one through grade 8, while secondary school covers grades 9 through 12. A child is usually 15 years old when they move up into secondary, or high, school. Textbooks and other materials are paid for by the local government, but meals are not. Students have the choice of buying lunch at a reasonable price from the school's cafeteria or bringing their own lunch from home.
The other option for those who can afford it is private schooling. Compared to America there are relatively few private schools to choose from in Canada. Nearly all of them are concentrated in the main urban centres of Toronto, Vancouver, Montreal, Calgary and Edmonton. The quality of the education, the teachers and the facilities at Canadian private schools is almost always superior to public schools, but the costs deter most Canadian parents from enrolling their children in these elite institutions.
On average, the annual cost of tuition at a Canadian private school is C$15,000. This includes most of the fees involved with studying but not special fees for extra activities, housing, if needed, and meals. Textbooks are often extra as well, so the annual cost of putting one student into private school often exceeds C$20,000 a year. Compared to American private schools, this is a bargain. But since most Canadian public schools do a good job, parents are largely satisfied sending their children for a free education.