Leisure Costs In Canada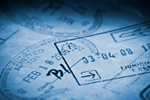 Leisure Costs In Canada
Canadians work hard but they also value their free time and go out of their way to make sure they do enough leisure activities every month to stay happy and fit. This can range from having a few beers at the local bar to spending a weekend in a national park camping and enjoying the outdoors. Leisure activities in Canada do not have to be expensive. In fact, some of the best things to do are completely free.
With dozens of national parks spread across all seven of Canada's provinces, there is always someplace to go nearby for some outdoor recreation. Many of these protected areas are free to enter, and if they do have an entry fee it's usually very reasonable. In most of Canada's national parks the only thing you need to pay for is a camping site, and this will only cost a few dollars per night.
Outdoor recreation is the number one leisure activity in Canada. In winter people ice skate, ski and snowmobile, while in summer they hike, camp, fish and ride bikes. Once you invest in the sporting equipment, it is basically free to get out and make use of Canada's vast areas of recreation and wilderness.
Canadians also enjoy spending time socialising at the bars. This can be a rather expensive activity in Canada due to the hefty excise taxes on alcohol and tobacco. A beer in Canada is more expensive than most other countries, averaging around C$4 a drink in your basic watering hole. A night out at the bar typically costs at least C$20. Look for happy hours that run from 16:00 to 18:00 to get big discounts on drinks.
Other leisure activities that are popular in Canada include bowling and going to the movies. Both of these are relatively cheap things to do in the evenings or on a weekend afternoon. A movie ticket costs around C$7 these days, while a round of bowling can be about C$10.
Dining out is a great way to round off an evening of fun, and there are plenty of options in every budget. In general, you can sit down at a nice restaurant and have a served meal for C$15 per person. Fast food chains, delivery or take out cafes can cut this price in half and most bars also serve food.
If fitness is your thing, you will discover that most of the larger Canadian cities have several excellent state-of-the-art fitness centres to use. These typically require membership by the month or the year, but it generally works out to around C$25 a month for unlimited use of the exercise equipment and other facilities such as swimming pools, saunas and fitness classes like yoga and aerobics.