Job Hunting In Canada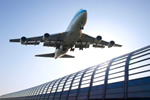 Job Hunting In Canada
These days the job market through the world is suffering high employment rates and weak prospects for newcomers hoping to find work. Canada has not been spared by the global recession but compared to many countries its job sector is doing better than most. While not easy to find jobs in Canada, there are plenty of openings for people with the select skills that are most needed in the country right now.
There are many ways to hunt for a job in Canada. While local newspapers still provide a few leads for job openings, the world of printed material is quickly moving into the digital realm. There are now much more resources for finding employment on the internet.
Internet users can browse websites such as careerbeacon.com devoted entirely to posting current job openings by field, location or company. This is how more and more established companies are promoting their job openings. The websites are often free to use, and the ones that charge a small usage fee typically offer better job hunting resources and can be worth the expense.
Another good way to hunt for work online is to go directly to the website of a company you would like to work for. Most major companies, resorts, hotel chains and other businesses have websites nowadays. If you look at the very bottom of their main webpage there is usually a link for 'careers' or 'employment' that will take you directly to a page listing their current openings. This is by far the most efficient way to contact a company about employment.
While some companies may have an official application for job-seekers to fill out, it's also common in Canada to submit your resume when applying for a job. These days the consensus among the employment experts is that your resume should not be longer than one printed page. That seems incredibly brief, but it makes sense.
When major companies receive dozens or hundreds of applications every week they simply do not have the time to closely review them all. The more information you include in your resume the harder it is for the boss to locate the details he wants to know about. By keeping everything brief, relevant and clear it will help your qualifications catch the eye of the right people.
Primarily what a Canadian company wants to know about you is your education, work experience and specific skills or training. Most other information isn't important. Be sure to only include work experience or training that is relevant to the position you are applying for, and make sure all your contact details are accurate and up-to-date.
Don't expect to receive confirmation by the company that they have received your application materials. If they do not want to pursue your resume, they will not contact you. However, it's okay to send a follow-up email a couple of weeks later to make sure they got your resume. But in general, companies will only contact you if they are interested in scheduling an interview.