Climate In Canada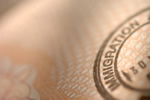 Climate In Canada
Canada's climate varies almost as much as its vast terrain, with permafrost in the far north and a classic four-season scene along its southern border with America. Most cities in Canada are located within 300kms of its southern border due to the extremely harsh weather that dominates the northern regions. Up north the temperatures only break the freezing mark for a few months each year, which is why very few people live there.
Since the entire country of Canada is already at a fairly high northern latitude, it doesn't offer any weather even remotely close to tropical. In general, winters are cold and long while summers are short and hot. Spring tends to be rainy and volatile, while autumn typically delivers the most pleasant weather of the year.
January is the coldest month everywhere in Canada, with a mean temperature of freezing in Toronto and -13°C in Calgary. The interior provinces of Canada suffer through some very harsh winters that run from November all the way through April. It's a dry cold in the interior, often boosted by sunshine that helps lift the mood somewhat. Of course, all this cold snowy weather is ideal for the ski resorts of Alberta and British Columbia.
Local climate varies within each of Canada's seven provinces. In British Columbia, the cities along the coast like Vancouver and Victoria enjoy a maritime climate, with milder winters and only a rare snowfall. But head inland just a few miles and the massive mountains of this province create snowier, colder conditions.
It also tends to rain a lot along the coast of British Columbia, especially in the winter and spring. Summers are incredibly nice here from July onwards. This type of climate is also typical of Canada's eastern coast in the Maritimes. Nova Scotia, Newfoundland and Labrador all suffer through some of Canada's worst weather with painfully short summers when the bugs wreak havoc followed by a brief glorious autumn that leads into the long damp winter.
Toronto and Ontario's climate enjoys four solid seasons, though spring can sometimes arrive late with snowfalls through late May. By June most of the country is thawed out and the outdoor recreation open for business. July and August are the hottest months, with temperatures regularly topping 30°C during the peak of the summer. This is the prime season in Canada, especially in the mountains and northern regions.
By September and October the air shifts towards cooler weather, but the hardwood trees that blanket the country provide one of nature's most impressive displays of colour. Along the southern borders, autumn can linger into late November during a good year. But anything north of Toronto can expect the first snow by the end of October.