Proficiency Tests In Canada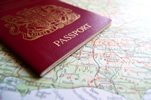 Proficiency Tests In Canada
To truly ease into life as a Canadian it's important to be able to speak English as fluently as possible. This applies to everything from employment to attending school or simply interacting with your neighbours. There are a few proficiency tests in Canada that are recognised as the global standards, and most English language schools offer specialised courses to train you how to pass those exams.
TOEFL (Test of English as a Foreign Language) is widely regarded as the standard for English proficiency testing around the world. Most universities in Canada require a passing score in TOEFL in order to gain admission if you are not a native speaker of English. TOEFL can also be useful when applying for jobs, especially at the government level.
TOEIC (Test of English for International Communication) is the other main English language proficiency exam used by schools for admission purposes and employers to assess an applicant's English abilities. Many students study TOEIC for personal use as well as academic or work-related goals, since its material is slightly less academic and more geared towards everyday communication.
The Canadian government has its own English proficiency exam called the Canadian Academic English Language Proficiency Index Program (CELPIP). This test is used by the government for immigration purposes for skilled workers and specialists who want to emigrate to Canada for employment. It has a general and an academic test, and the government will require one or both depending on the type of work you plan to do in the country.
Canada's government also recognises the IELTS exam as a valid proof of a person's English proficiency. This worldwide exam is used in 135 countries to assess a person's English abilities, so it's fairly easy to find a language school offering a specialised course in this test.
The IELTS has four parts: reading, listening, speaking and writing. The entire exam lasts 2 hours and 45 minutes and must be taken at a designated exam centre. Your test scores will be used by the Canadian immigration department to determine whether you are approved for certain types of immigrant visas.
Test scores are valid for up to two years after taking the test. There is a fee involved to take the test, which is only offered on certain dates spread throughout the calendar year. Achieving a certain score on either the IELTS or CELPIP is essential to getting your immigration visa approved.