English Language Schools In Canada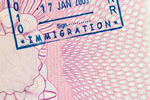 English Language Schools In Canada
Canada is one of the more popular destinations for international students who want to seriously study English. There is nothing better for language acquisition than immersing yourself within a country that speaks English, and Canada offers a number of good English language schools in its major cities catering to this clientele.
There are basically two categories of English language school in Canada: private chains such as ILSC and programs that are connected to Canadian universities. Most students use the private schools since they are more common in cities and offer schedules and rates that are easy to work with.
International Language Schools of Canada (ILSC) is one of the leading companies in the country, with branches in Toronto, Vancouver and Montreal. This is a fairly large organisation, with extensive facilities and many students. The Vancouver campus, for example, has 90 classrooms, 12 computer labs and a busy student population.
ILSC offers a range of programs, from workplace training to test preparation. They can arrange for a homestay if you prefer to live with a Canadian host family or place you in a business internship while you study. This is one language company that really covers all the bases, which is why it is regarded as one of the most popular and successful English language institutes in the world.
Other popular language firms in Canada include English School of Canada (ESC), Language School International (LSI) and the International Language Academy of Canada (ILAC). Each of these chains has schools in the major cities of Toronto, Vancouver, Montreal and Calgary. The two most popular types of courses are specific English test preparation like the TOEIC or TOEFL and general English conversation courses that can help with everyday English for work or socialising. In general, the costs of studying are between C$300 and C$400 per week for a class that meets several times.
There are also English language programs that position themselves as institutes of higher learning such as the Canadian College of English Language. In reality, they are glorified language schools, though their facilities and teachers are among the best in the country. These colleges of English offer housing, meals and classes. They are more akin to attending a full-time school than taking a casual evening conversation course.
Tamwood International College is another in this line of training, except they add extra emphasis on a diverse English immersion experience. With a campus at Whistler Ski Resort, students get to study English and spend a season on the slopes. They also offer a series of English camps that feature outdoor recreation, travel and other entertaining activities.