Canadian Careers In Sales And Marketing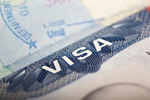 Canadian Careers In Sales And Marketing
Wherever there is business there is a need for sales and marketing. Canada has a strong sales sector based around its thousands of businesses and companies that service both a domestic and international market. This is one of the employment sectors that is predicted to have a strong decade in Canada, and jobs are typically available in every city in the country.
If you don't have any education or experience in sales you will have to begin at the entry level and slowly work your way up. There is plenty of work available for people willing to start at the bottom and perform basic sales duties, whether it's in-store or over the phone. While little more than a high school diploma is needed to get started selling a product, fluent English skills are essential.
With a bachelor's or associate's degree in business or marketing it's possible to get hired straight into a higher position in sales. Experience is just as valuable in this field when looking for a job, and with a combination of education and experience you can expect to get a starting salary of around C$26,000 a year. The potential for in-house promotion is excellent in this industry, and can lead to a managerial position within a couple of years paying C$36,000 a year and up.
Marketing jobs require more education and experience. These people work closely with the public to handle advertising campaigns, public relations and tracking things like sales and demographics. Unless you are coming in with a lot of experience, you'll probably start out as a marketing assistant to help with the senior marketers. But again, the potential for promotion is very good.
The possibilities in this field of sale and marketing are endless. The key is to find a company that makes or sells a product you can be proud and excited to sell. Canada has an excellent array of companies selling environmentally conscious products, quality outdoor clothing and accessories as well as a thriving tourism and resort industry.
The goal is to ultimately become a manager of a sales or marketing team, which can usually only be achieved by spending several years working your way up the ladder. But with job potential in almost every Canadian city there is a lot to choose from in terms of location and employer. Sales jobs are also ideal for independent people who prefer to work their own hours. Many companies offer commission-based salaries that give you the possibility of earning as much as you want to work.