Canadian Careers In Management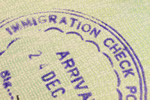 Canadian Careers In Management
One area of the Canadian job market that always seems to have openings for experienced people is management. Canada has plenty of businesses, big and small, and most of them need at least one or two trained people to manage them. The pay for management work in Canada is reasonable, but the flexibility of being able to find work in most cities is a big bonus.
Management is one of those fields where you either work your way up the ladder or you arrive as a very experienced manager. Either way, this is a great career to get involved in because Canada has a huge range of businesses that need managers. From fancy resorts to chain retail stores, if you are a trained manager you can find a company that matches your experience and specific skills.
Most people who apply for these jobs have a bachelor's degree in business administration or something similar. There are also specific degree programs that train you for hotel management, food and beverage management and other hospitality sector jobs. But the biggest factor after education is experience. Few companies will hire someone as a manager without previous experience, often in the same business arena.
It's common to begin your career as an assistant manager learning the ropes and gradually proving yourself worthy of being promoted to a full manager position. It's more likely a company will promote from within than hire an outsider, so this is one career path that has excellent long-term prospects for advancement and pay rises.
If you want to get started quickly in this field, there are very good two-year associate's degree programs that can train you specifically in management skills. This is a good way to get your foot in the door of a company you wish to work for, and as you continue your education and gain experience you can expect more money and a better position.
English fluency is a must for this kind of job because communication skills are vital. It also helps if you are highly organised and are willing to work long shifts and unusual schedules such as weekends, holidays and nights. The salaries in management typically start out pretty low in Canada, averaging about C$24,000 a year getting started. But performance bonuses and other incentives often boost this salary a bit, and after a couple of years you can expect some form of promotion if you are competent and dedicated to the company.