Canadian Careers In Health Care And Nursing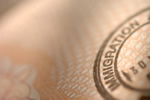 Canadian Careers In Health Care And Nursing
Without a doubt one of the hottest employment sectors in Canada right now is healthcare. As Canada's population continues to grow and age, the statistics prove that there will be more elderly people needing healthcare in the coming years than at present. This translates into the need for more nurses and healthcare technicians.
These skilled positions are in demand all across the country, from major cities like Vancouver to small towns like Winslow. There are many specific areas of training available that can suit your preference, and this training can be completed in as little as one year in many cases.
One of the best strategies for finding jobs in this sector is to become an expert in a very specific field such as radiology or blood work testing. You can become a trained and certified radiology technician at most vocational colleges in just one year, and begin earning around C$34,000 a year to start. Anywhere there is a hospital or clinic there will be a demand for these kinds of workers.
The other hot job in healthcare is nursing. There are several levels of nurse that work in a hospital and a fair amount of education and training is required for even the entry level positions. Again, vocational colleges are ideally suited for this kind of training and within one or two years you can become a licensed practical nurse working under the supervision of a registered nurse or doctor. These entry level nurses can earn C$36,000 per year to start.
Nursing is one field where there is always room for upwards advancement. The next step up is to become a registered nurse. This requires a bachelor's degree in nursing and some level of experience. Most nurses study while working as a practical nurse, eventually finding an opening to become a registered nurse where the annual salaries are around C$60,000.
The highest nursing level is a nurse practitioner. These highly trained nurses are essentially doctors in all but title. They have a master's degree in nursing and are qualified to both diagnose and treat serious medical conditions. Most of these jobs are in the emergency rooms or nursing homes, but the salaries can range from C$88,000 and up and jobs are almost always available.
Another promising healthcare field is pharmacy work. Pharmacy technicians are in high demand in Canada because you have to be specially trained and certified to handle prescription drugs. You can get certified in less than a year to get started in this career, which pays around C$26,000 to begin. But the potential for advancement is very good and job stability is very high.