Medical Insurance Costs In Canada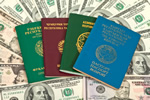 Medical Insurance Costs In Canada
Under the Canada Health Act, every legal resident of Canada receives healthcare insurance cover without copayment. These services covered by national insurance include anything that is deemed medically necessary by a hospital or physician. Around 70 per cent of the expenses for Canada's healthcare program comes from public sources, which basically means taxes. The rest is paid for by private insurance supplements or out-of-pocket payments.
In Canada, 90 per cent of hospital care and 99 per cent of doctor services are paid for and covered by Medicare, the national healthcare insurance program. Dental care, on the other hand, is almost entirely paid for privately. In some cases, prescription drugs will involve some level of copayment by the patient. But this varies from province to province.
The Medicare program is coordinated by both the federal and provincial governments, so each province has slightly different rules about the fine print of coverage, premiums and copayments. Since every province falls under the main umbrella of healthcare coverage, most Canadians pay very little out-of-pocket expenses to see a doctor.
In Ontario province, for example, everyone who earns over C$20,000 a year must pay a yearly healthcare premium for Medicare that ranges from C$300 to C$900. This is often all that a Canadian will have to pay for medical care as there are no deductibles with Medicare and most services are fully covered by the national health plan.
While Canada is known to have a very effective health care system when it comes to basic coverage, many people purchase supplementary insurance to get even more comprehensive access to treatment. The only aspects the government offers to cover in full is basic ward accommodation in hospitals, regular visits to the doctor and one eye exam every two years.
Private medical insurance picks up this slack by offering better coverage on prescription drugs, dental and eye care. Private cover also allows faster access to serious medical treatment, arguably the main downside with Canada's national Medicare program. The costs range widely depending on how much added access you need to medical services in Canada, starting at under C$100 a month.
With an average wait period of four weeks for a surgery, CAT scan or access to a specialty physician, many people spend a little each month to add extra private coverage to their plan. Newly arrived emigrants also have to wait 90 days before their access to Medicare begins. During this waiting period they essentially have no insurance. But short-term coverage can be provided by private health cover.