Universities In Canada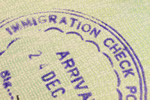 Universities In Canada
Canadian universities provide higher education to more than 1.2 million students every year. They handle over a third of all of Canada's research and development and contribute C$30 billion a year to the national economy. There is no federal level overseeing Canada's universities. Instead, everything is done on a provincial and territorial level.
Ontario province is home to most of Canada's universities, followed by Quebec and British Columbia. But you can find several options for higher education in all of Canada's provinces. Most Canadian universities are four-year schools, though there are also a handful of vocational colleges with two-year programs.
Canadian universities are all very good, despite not always being noted as the world's most famous institutions. Professors hold PhD degrees and most major universities have large research and development sectors. Unlike other countries, Canada does not rank its universities. It is generally agreed that nearly all of them are about the same level.
When you find a university that suits your needs, it is suggested to begin the application process one year in advance of the start of the school term. Contact the university's admissions office directly for application material and other information relevant to gaining entry.
Most courses in Canadian universities are taught in English, though French is also considered an official language in the country. Some colleges in Quebec province may teach more in French than English. If you are a foreign student, or not classified as a permanent resident of Canada, you will need to show proficiency in English by taking an official language assessment exam like IELTS or TOEFL. Some schools may require that you take the Canadian Academic English Language assessment exam, so check with the college to find out what their specific requirements are.
To get admitted as a university undergraduate you must have completed 12 years of education, which is equivalent to a basic elementary and high school education. Your high school grade point average and the courses studied will play a large part in determining whether you are accepted to a particular university. Other factors include a written essay and sometimes a person-to-person interview.
Tuition in Canadian universities is relatively inexpensive compared to similar schools in the United States, Europe and Great Britain. Financial aid is available for students who demonstrate need, and other assistance in the form of grants and scholarships are also given out annually to exceptional students.