Top Canadian Cities For Students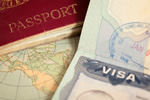 Top Canadian Cities For Students
Canada is a country with only a handful of major urban cities, and nearly all of the top schools and universities are located in and around these metropolitan centres. Unlike just to the south in America, Canadian universities don't dominate a town in quite the way that US colleges tend to do. But they still have a big influence on the local scene in Canada.
In Ontario province, the city of Kingstown is home to two major universities and a well-known community college. Queen's University is one of Canada's oldest, founded in 1841 under a charter from Queen Victoria. It offers a full range of degrees for the 20,000 or so students who attend.
The Royal Military College of Canada is also located in Kingstown. It is the only military university in the country, and was founded in 1876 to train Canada's elite military supervisors. St Lawrence College is the other school here, known as one of the more popular of Canada's community colleges. Kingstown's location midway between Toronto and Montreal attracts a large and diverse community to go with the student population.
Another Ontario hub for Canadian higher education is Waterloo, which comprises the towns of Kitchener, Waterloo and Cambridge. This lively college town is home to two major universities and a community college and is very popular with students who want a mix of academia and entertainment.
The University of Waterloo is the main school here, with a huge campus on the edge of town and a student population of around 30,000. It is regarded as one of Canada's best universities. The other university in Waterloo is Wilfrid Laurier University, one of the fastest-growing schools in the country known for its arts and music programs.
The largest city in Nova Scotia, Halifax, is another of Canada's top cities for higher education. With nine universities and community colleges located here, the city is well-known for having one of the liveliest student scenes in the country. Among the universities on hand are Dalhousie University, Saint Mary's University and Mount Saint Vincent University.
Halifax is also home to campuses of several other well-known universities like the University of King's College as well as the prominent Nova Scotia Community College system. In eastern Canada, there is no better place to study than Halifax, with its mix of culture, history and cool urban amenities.
The University of British Columbia (UBC) is Vancouver's jewel. As a leading research institute, it is considered one of the world's top 40 universities. It also has a second campus in the city of Kelowna in the Okanagan Valley, albeit with a much smaller student population of 7,500 (graduate and undergraduate), compared to the 47,000 on the Vancouver campus.
In Quebec province, the city of Sherbrooke provides a classic college town environment for the students of its eight universities. More than 40,000 students, or 10 per cent of the city population, study here. For students who prefer to learn in French, there is no better place to be. In Montreal, McGill University, with its international reputation and programmes in both English and French, is a big draw as well.