Courses And Vocational Training In Canada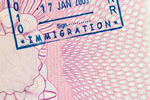 Courses And Vocational Training In Canada
Like most countries, Canada has two types of higher education schools. Colleges and universities serve different functions in Canada, with colleges focusing more on specific skills training, while universities provide a more academic program. Both are very well regarded in the global education community, so students of a Canadian school can expect a quality education in whatever field they choose.
The difference between colleges and universities in Canada is unlike that in the UK or the United States. Canadian colleges are like the community college system in America, designed to help adult learners gain specific skills for employment. Universities in Canada are similar to typical American universities, with large endowments that can top C$100 million annually.
Almost every higher education institution in Canada is publicly funded, which means the government heavily subsidises the operational budget. What few private institutions exist in Canada are mainly located in British Columbia and are not well known among the global education community.
Vocational training in Canada is done at colleges. While the system varies from province to province, nearly every college in the country focuses on students who are seeking specific applied careers in one field of study. This can be anything from a graphic designer to a chef, but the classical subjects like philosophy and history take a back seat to specific skills training in Canadian colleges.
Canada takes a realistic approach to vocational skills training, even offering programs in some provinces for traditional trades training during the high school years. Unique preparatory schools like Quebec's CEGEP Program are designed to help younger students who know what kind of career they want get an early start on learning the skills, so that they can enter the job market quicker.
Sometimes students in the CEGEP Program spend two years training then complete three years at a traditional university to earn their undergraduate degree. Ontario province does things a little differently, separating its secondary schools (high schools) into three streams: academic schools, business or commercial schools and technical schools.
Ontario also has separated its post-secondary schools into community colleges, private career colleges and universities. The private career colleges are similar to the vocational training in community colleges except they are more accelerated, have smaller classes and a more focused curriculum. It is generally agreed that private career colleges are the best avenue for people who know exactly what type of career they want to pursue.