Canada's Key Cultural Heritage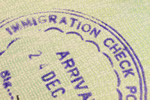 Canada's Key Cultural Heritage
People often wonder what, if any, culture Canada produces to the greater benefit of humanity. Perhaps it is simply overshadowed by the cultural powerhouse of America just to the south, but Canada does indeed create worthwhile art, music and literature that reflect the nation's own unique place in the world.
Historically, the culture of Canada has evolved from its European colonial roots particularly from the French and British. Today, the province of Quebec is the only region in North America where French is the primary language and much of its tradition and local society is undeniably French.
Montreal and Quebec City are incredibly interesting cities because they truly feel like you are in France and not in North America. From the language to the cuisine and even the overall style and attitude, these unique urban enclaves offer something different from American and Canadian travellers looking for a taste of Europe without crossing the Atlantic.
Canada's Maritime States such as Newfoundland, Nova and Scotia and Labrador are another fascinating pocket of unique culture that can be found nowhere else in the country. Again, the deep colonial roots from Europe are evident in this extreme northeastern corner of Canada. From the French-Creole Acadians of Nova Scotia to the Scottish flavour of Newfoundland coastal towns, the Maritimes are a wonderful region for travel if culture and natural scenery are important.
Another area where Canada excels is its winter sports. Ice hockey is its main sport and most important athletic export. Nothing else brings the country together like this annual tradition when the winter ice hockey season runs. Fans of the sport from around the world look to Canada for the best teams and players, much like football fans look to England's Premier League for top talent.
In the summer, the main sport is lacrosse. Unique to Canada since it was born out of the country's aboriginal culture, it is Canada's oldest recorded sport and remains a popular game when the weather is warm. Skiing, hiking and other outdoor recreation are also hugely popular during their seasons, attracting visitors from across the globe who want to experience the Canadian Rockies or canoe through the vast Boundary Waters lake region.
Canada's entertainment scene is also strong, though it takes a back seat to Hollywood and American music. Some of the best known rock bands have come out of Canada, and its unique low-budget television shows attract a wide audience as a viable alternative to American TV. In literature, modern writers like Carol Stone, Margaret Atwood, Yann Martel and Michael Ondaatje (the first Canadian to win the Man Booker Prize) contribute to a very worthy Canadian literary canon.